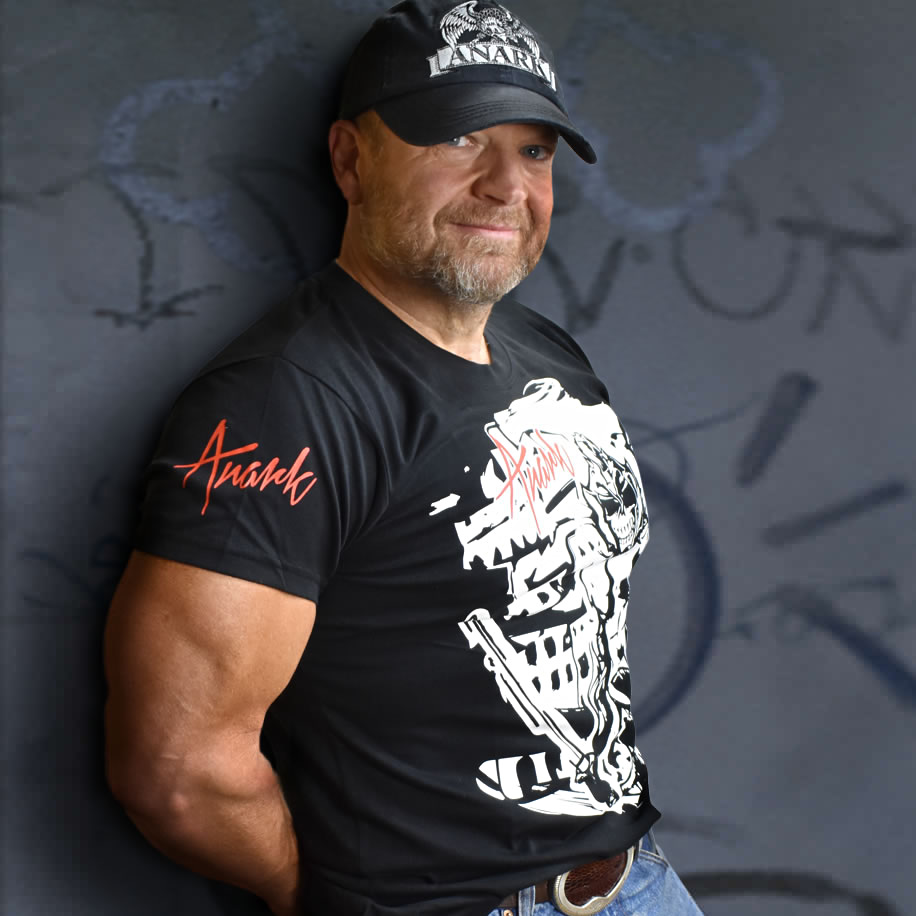 WE'RE BOXERS, MARTIAL ARTISTS & FITNESS PROS
We're long-time boxing, bodybuilding and martial arts enthusiasts and we've been designing and distributing great sportswear and sporting goods for the better part of 2 decades. At ANARK­®, we've sourced and developed great looking and high performing boxing, martial arts and fitness clothing and accessories for enthusiasts - clothing and accessories with superior fit, performance and ergonomics. And our products are excellent value-for-money too. [ More about us... ]
SHOP ANARK®
We're clearing almost all of our current gym, fight and streetwear lines, and we've SLASHED PRICES MASSIVELY! Stock of most items is now very limited, so don't delay - GRAB A BARGAIN NOW! If you are a trainer/ martial arts instructor interested in bulk buy specials, please get in touch - we're clearing all of our martial arts uniforms and other products (including a few not listed), and are listening to offers!!
Many of our t-shirt designs (including some never listed here) are now available for customers in the United States, Canada, Australia and New Zealand at https://maestroartsinternational.com.au!!
Did you know that our graphic/ web/ product designer is available for freelance, contract and or permanent remote relationships to help your organisation or brand develop your products, communications and/ or corporate image. Please visit https://benhoole.com.